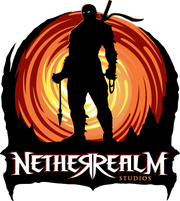 NetherRealm Studios
is an American video game developer based in Chicago, Illinois. The company was founded in 2010 replacing
WB Games Chicago
and
Midway Games
, which purchased assets in 2009 that were formerly owned by
Midway Games Chicago
after
Midway
filed for bankruptcy. The assets purchased included Midway's studio in Chicago and
Surreal Software
, resulting in the ownership to the rights to the
Joust
,
Mortal Kombat
,
The Suffering
,
Spy Hunter
and
Wheelman
series. In 2009, WB Games first rebranded the Mortal Kombat team as
WB Games Chicago
and, in 2010, both WB Games Chicago and Midway Games was renamed NetherRealm Studios.
NetherRealm's first game, the ninth installment and the remake of the Mortal Kombat series, was released in North America on April 19, 2011 for the Xbox 360 and PlayStation 3 platforms. The studio is led by industry veteran, and series co-creator, Ed Boon.
Batman: Arkham City Lockdown (2011)- iOS
Batman: Arkham Origins (2013)- Android, iOS
Injustice: Gods Among Us (2013)- PlayStation 3, Wii U, Xbox 360
Mortal Kombat (2011-2012)- PlayStation 3, PlayStation Vita, Xbox 360
Mortal Kombat Arcade Kollection (2011)- Microsoft Windows, PlayStation 3, Xbox 360